Lava flow map of the 2023 Litli-Hrútur volcanic eruption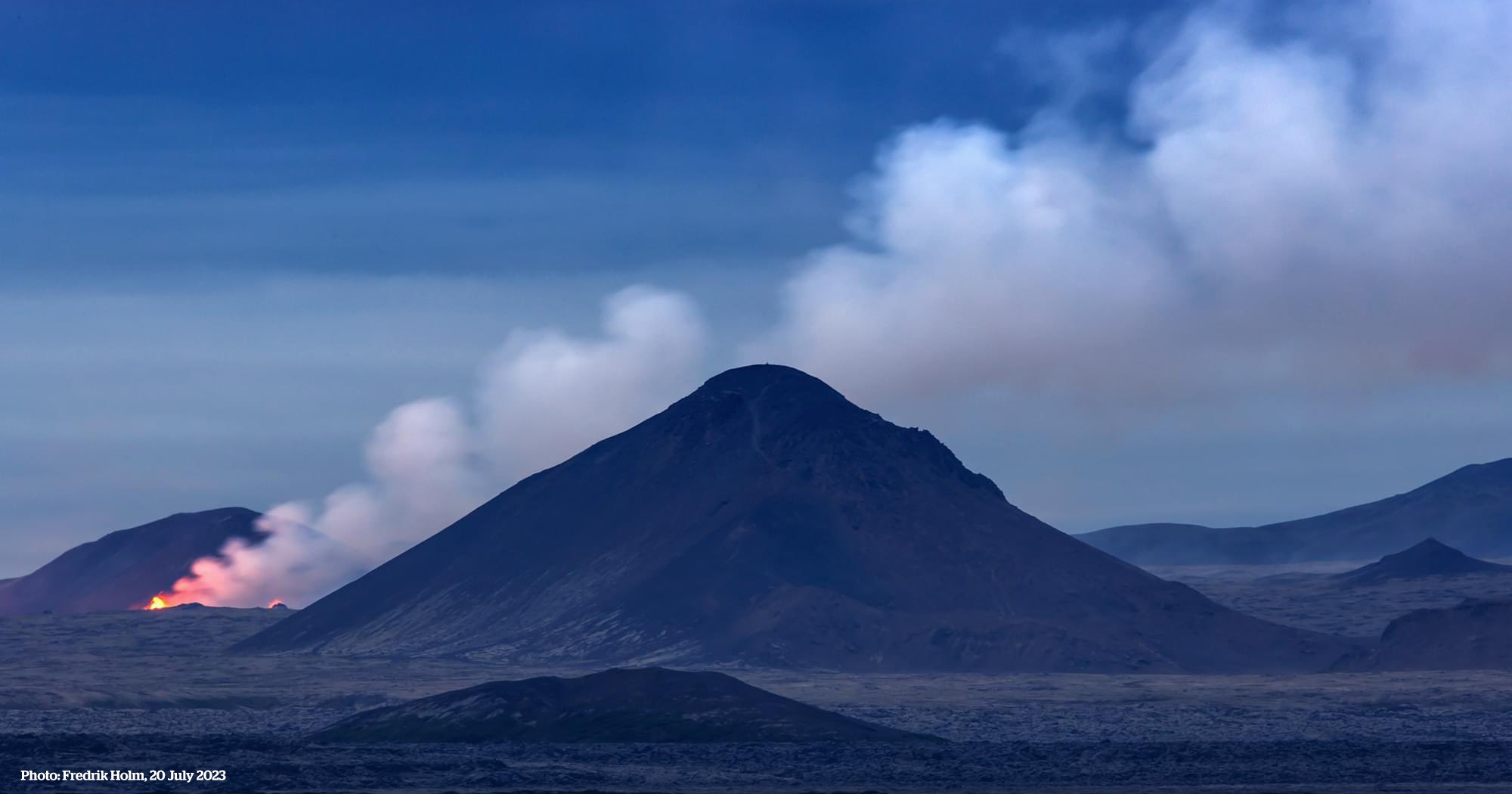 Another volcanic eruption started on 10 July 2024 north of the 2021 and 2022 eruption sites near Fagradalsfjall on the Reykjanes peninsula in Iceland. The new lava flows have already merged with those of the previous two eruptions and continue to modify the landscape in the area which lies just about 25 km from the capital Reykjavík.
The followin map provides a snapshot of the situation in the area just over a week into the ongoing eruption. It shows the area of the new fissures that opened and the main active crater as well as the lava fields and vent systems of the previous eruptions in their geographic context. The map has last been updated on 19 July 2023, a high-resolution version suitable for printing can be downloaded from the Views of the World website.