Student Summer Project: Rediscovering the history of Þingvellir woodlands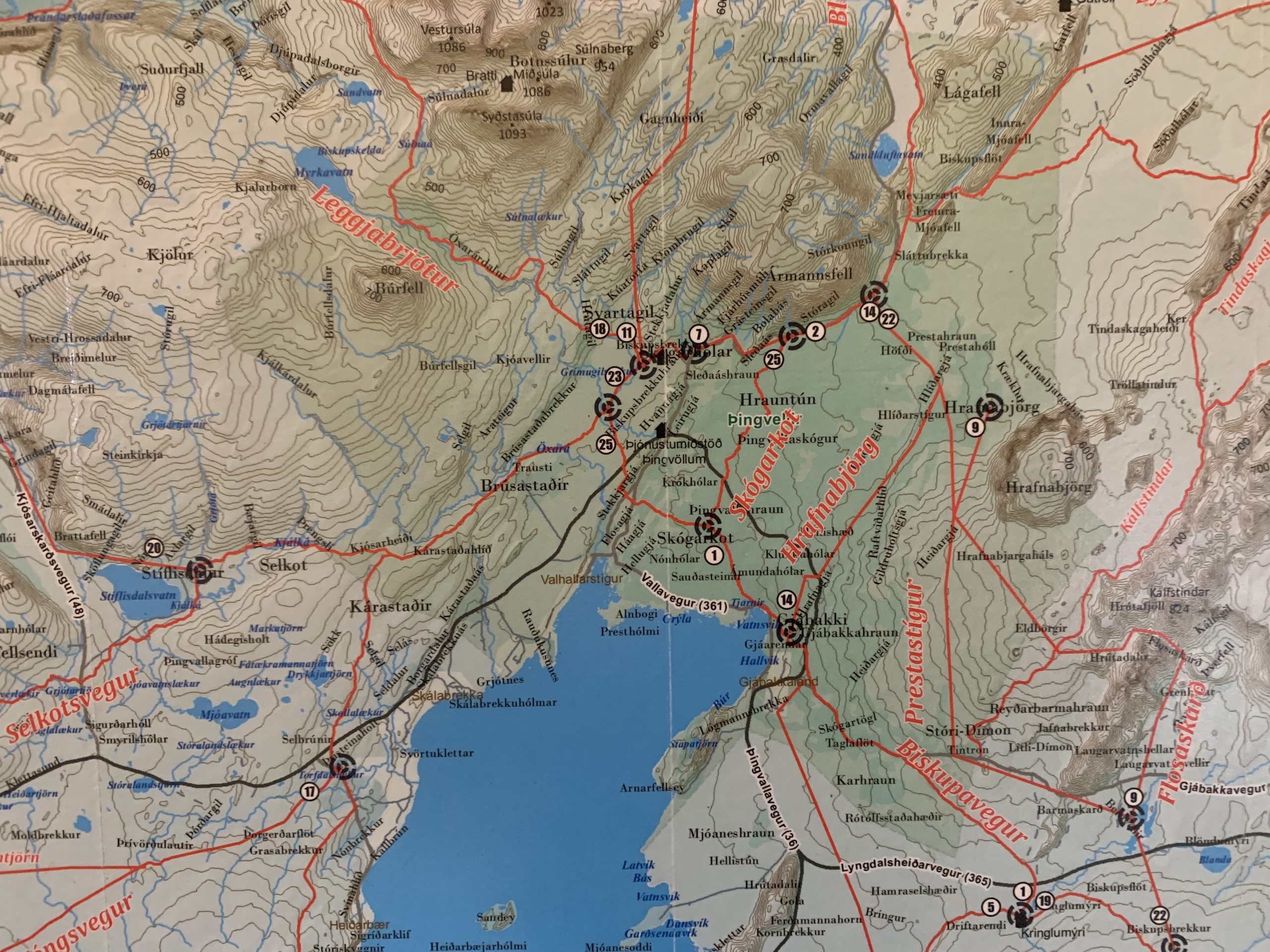 Student summer research project exploring the history of Þingvellir woodlands.

Project background:
Woodland in Iceland has gone from 25-40% of land cover to less than 1% since it was occupied by humans, and while there has been investigation into the pre-settlement and contemporary woodlands, we know little of how they have evolved since settlement. Rediscovering this history can inform current reforestation projects and conservation efforts. It will also provide opportunities to explain cultural landscapes and the identity of places, in this instance, within a national park. Information about woodlands in Iceland is fragmented but there is potential to glean information from sources such as Íslenskt fornbréfasafn, more recent church records, Jarðabók and place names etc. while Icelandic saga material can also be utilised (with proviso's).
In this project a student will document the utilisation of woodlands at Þingvellir, an iconic area that has long been subject to intensive transformation by humans. The student will be expected to take on a leading role to plan the study of archive material, including the identification of suitable resources and ensuring access to the relevant material, both online and on site where appropriate. A good command of Icelandic is essential for the candidate. The student will compile all information in digital format and curate the information in close collaboration with the main advisor, supported through feedback from the additional collaborators. Furthermore, the student will be responsible for completion of the reports at the end of the project and will also be asked to send a weekly summary of progress.
The project is funded by RANNIS, the Icelandic Centre for Research, and supervised by Benjamin Hennig and Scott Riddell of the Faculty of Life and Environmental Sciences (Geography) at the University of Iceland. A maximum grant of ISK 340,000 is paid per month (June-August) for each student. Students will be paid this as a grant (that may be subject to tax at the end of the fiscal year). The fund pays 80% of the grant amount upon signing the contract and 20% when the technical final report is submitted. For full conditions of this grant see https://www.rannis.is/sjodir/menntun/nyskopunarsjodur-namsmanna/
Formal requirements: This summer project is open for students from all disciplines that are related to the underlying themes, including Geography, Tourism Studies, History, Archaeology or other fields. The grant is available to anyone who is registered as a student (Bachelor or Master-level) and resident in Iceland.
We request that the candidates who are interested in this project submit a short letter of motivation and a CV to Benjamin (ben@hi.is) by the 10th of May 2022. If you want to know further details about the project, please also send an inquiry to this email address.